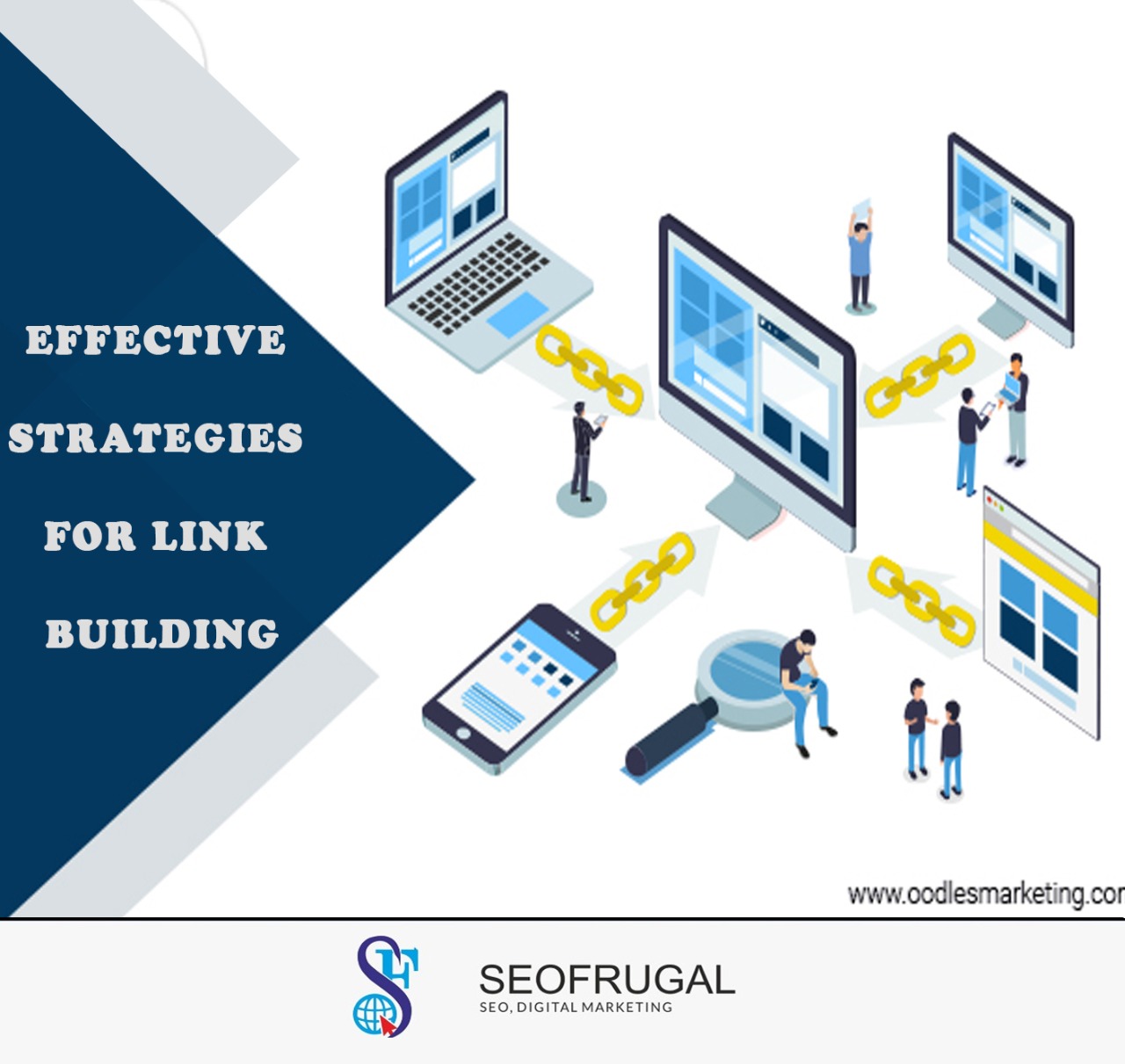 EFFECTIVE STRATEGIES FOR LINK BUILDING
27 Jun 2020
In the modern world of competition, every business site wants to be on the top among the others and to ensure that they always try new tactics and strategies for different things like for SEO, social media marketing, content marketing, etc. but what they all missed is link building and that's why Google has confirmed that quality content and links are two most important ranking factors for SEO out of three. Now, if we talk about earlier times where link building was just totally based on quantity rather than quality it is important to understand that time has changed and nowadays the main preference is quality and believe me quality link building isn't an easy process and if I explain it in simple words it is a gradual process and you can't build links within a second. The pages where links gather clearly define the quality and proficiency of those pages which further helps to improve our ranking on the search optimization and shows our site at the top among others. So in this article, we are going to reveal some of the most effective and efficient strategies for link building which will help you to improve your site links. So let's begin it, but first, understand what link building means.
What link building means-
Link building is the process of getting other websites to link back to your website. All marketers and business owners should be focused on building links as it drives huge organic traffic and increases their site's visits. Link building is one of the most used tactics in SEO because it shows Google that your sites contain worthy and quality resources. Therefore sites with backlinks remain on the top of search engines and get a higher ranking. But here, also there are two ways either build natural links which is a time consuming and important process or buy them with the help of manipulative tactics. If you want to run your business for long term on a digital platform then don't do this stuff otherwise your sites will essentially be banned from search results.
Effective strategies for link building -
So if you want to achieve high organic search ranking and want to be on the top among others then, follow our strategies for link building with out violating the Google guidelines. Here, below some top and effective link building strategies are listed:
1. Broken link building
It is an important process because finding the broken external link and rebuilding it can take some time but it will improve your page ranking. So find the broken link and replace it with something like it.
2. Content purposing and promotion
Creating unique and relevant content will actually help you in link building. High-quality content that people really want to reference and link to, and tells others about it. Again your content should be creative and unique.
3. Social Influencing and reviews
Getting reviews from social influencers like bloggers or people with a huge fan following about your product or service will link them to your site more easily and quickly.
4. Link from others and partner
Taking help from others you know very well or from your friends and whom you work with to link to your site. It will boost your ranking and link from the same general industry has more value than a link from random sites.
Want to know more about it...
We hope that this article will help you to build high-quality links for your site and to know more keep updated with our blogs and articles or If you want to build high-quality links for your website by professionals and experts then, Seofrugal Web services is the best link building company in Indore India. Contact us for further information.
Subscribe to Our newsletter for free Update every week