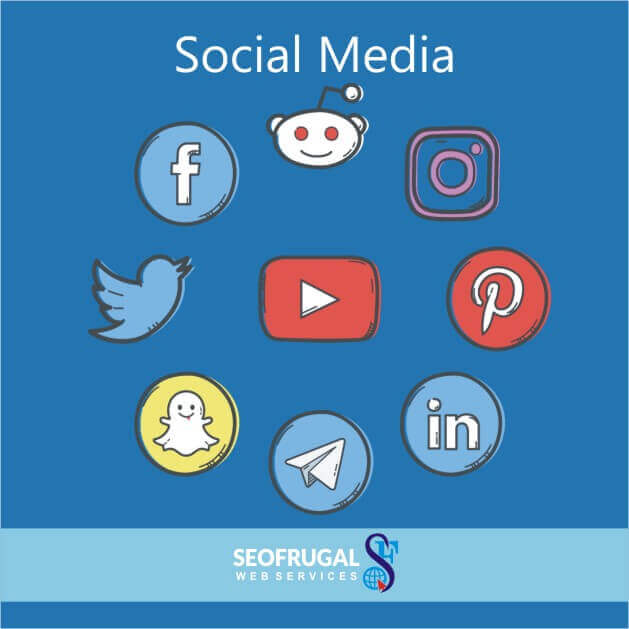 Grow Your Business with Social Media
01 Feb 2020
Grow Your Business with Social Media
Internet and its accessibility to the world's population has shaped the world that we are living in. Social Media has become the most popular platform on the internet. We can connect with our endless friends and relatives with the help of Social Media. Now a day's people get their news from social media platforms and are reliant on reading tweets from politicians and celebrities. Not only we can use this platform for friends and relatives, but we can also use these platforms for business purposes. Almost every social media application or platform can be used for Social Media Marketing.
What is Social Media Marketing?
Social media (SMM) is a term that you will already be familiar with – a collection of online communication channels that are dependent on interaction, collaboration and sharing of information. Social media comes in many guises: blogs, business networks, image sharing platforms, and social networks – there is something to appeal to everyone depending on their wants and needs. In Jan 2020, there have been over 3.8 billion people on social media globally.
Social media marketing is the process of harnessing the power of social media to reach potential customers, engage with customers and promote a business's products, services, mission, and culture. No matter what you are selling, social media can be used to enhance your online presence and grow your brand.
Social Media Marketing Benefits
Social Media Marketing has been verified to be an effective way of marketing. It has been verified to be better than the old predictable/conventional style of marketing. It has the following benefits.
Today, every one of us is using a smartphone and has an account on one or other social media applications. Many of us are using more than one social media application like Facebook, Instagram, Twitter, etc. The users/audiences on social media are much more and diverse. You can reach the targeted audience (prospect customers) and grow globally as well.
A Business Page on Social Media can help you by just establishing your brand name but will also increase business visibility and brand recognition. By using social media marketing tools, you can increase visitors on your page. This will make your brand popular among people.
Improved Customer Services
With the help of Social media marketing, you can improve your customer services by taking feedback, suggestions, and concerns of your customers on your page. It will help you in improving customer services and take customer satisfaction to the next level.
Social media marketing is also very cost-effective. Online account creation is free of cost. Using good marketing skills online can save you a lot of money. Also, advertising on Social Media is not expensive at all.
Conclusion
Social Media Marketing is unpredictable and the chances of Social Media to grow are endless. Social media has already taken over other conventional styles of marketing and business. Social media is a big thing with millions of potential customers browsing across. Hence, social media gives any organization an amazing platform for better advertising, cost-effective marketing and gaining the trust of these potential prospects. At Seofrugal Web Services, we aim to provide SMO and SMM services that benefit companies in achieving better customers and inbound leads.
Our Social Media services include:
Social Media Optimization: We work on updating the product content, tags, bookmarks, videos on a regular basis to attract genuine customers and add more widgets, share buttons, and relevant content for the viewers to share it. This results in creating more links that optimize the social page by creating an attractive social media profile which includes the URL of website, achievements, address, logo, etc. improving overall website visibility.
Social Media Marketing: Social media marketing can be started after SMO or parallel to optimization. It includes the strategy for achieving the set goal, deciding the best time to post, look out for competitors, form a social media style guide to find the target audience based on age group, search patterns and set a specific voice and tone to match with the theme. We also monitor the strategy of whether the tools are working fine to achieve the goal.
Subscribe to Our newsletter for free Update every week