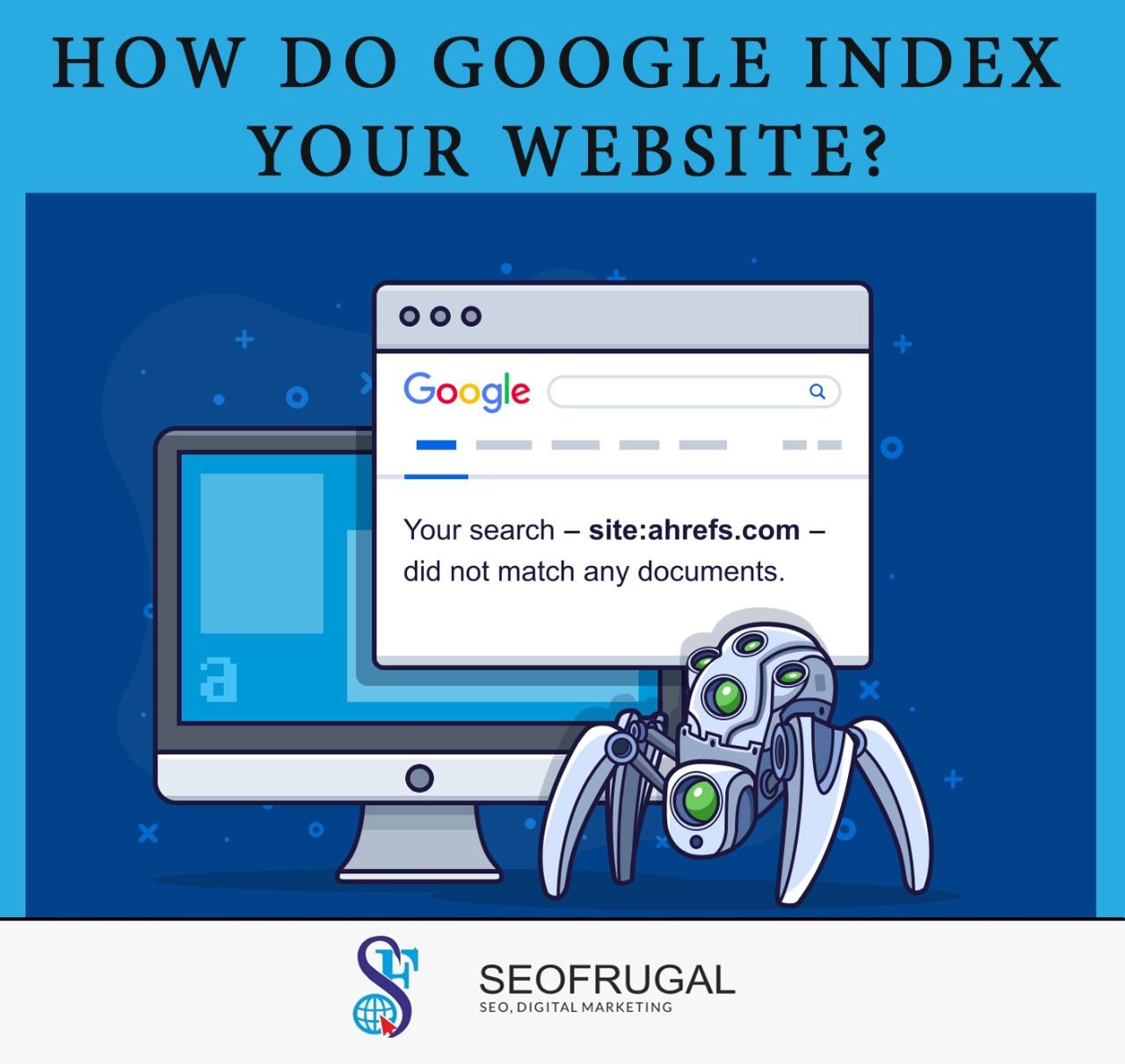 HOW DO GOOGLE INDEX YOUR WEBSITE
19 Jun 2020
Google is the king of search results and when somebody searches a particular thing or word, it shows thousands of results within a second that match person requirements. But how does Google shows a particular website that exactly matches other requirements and why Google only shows some particular websites on the top among all others. For example, if we search an electronic item to purchase it online, the first website will definitely be amazon or Flipkart or any other top online marketing company. Why does this happen all the time? Well, the answer is that Google has indexed that website which helps them to show on the top among others. If Google doesn't index your website then you are almost invisible in the digital market and if you are thinking how much does it cost to your business then let just say without indexing your website you will not get any search queries and also won't get any organic traffic to your website. So what is indexing a website means and how do we get Google to index our website? You will get all your answers in this article and also, all about Google indexing. So let's begin it.
What is indexing?
Google indexing means crawling the Web and then adding those pages to their algorithms. In simple words, Google finds new pages by crawling them, now if you don't know what crawling is? Well, crawling is a process on the web which discovers new content. Google did all this process with the help of a Web spider called Googlebot, a kind of software designed to find out Web pages at large scale. So when somebody searches for a particular thing Google shows results from its algorithm that matches person requirements with the most relevant and best content. But it does not mean that indexing and ranking are the same things. They both are different things indexing means preparing up for the race and ranking is winning that race.
How does Google index my website?
Now, when you know a pretty much about indexing. Let's come to the main point: how does google index your website or how do you confirm that you are indexed in Google. There are many different methods available to check whether you are indexed in Google or not? A simple way to check is that you can use Google search console to confirm whether a page is indexed. Now if you don't know a lot about Google console, here it is a performance report tool by which you can measure or report your performance and you can also increase your Web traffic with the help of it. To check on Google console paste the URL into the URL inspection tool. If your page is indexed it will say URL is Google and if not it'll say URL is not google. If your page is not indexed yet, you can request by pressing the 'request button'. This process will solve your underlying issue, also you can also do some other things to get google to index your page like:

• Build high-quality links
• Remove crawl blocks
• Add strong and powerful internal links
• Remove bad or low-quality pages
• Include your page to the sitemap.

Want to know more or avail our services...
Seofrugal Web Services is the top leading digital marketing company in India. If you want to learn more interesting facts and things about SEO and digital services then keep updated with our blogs or if you want to avail of our services, you can contact us at our website.
Subscribe to Our newsletter for free Update every week