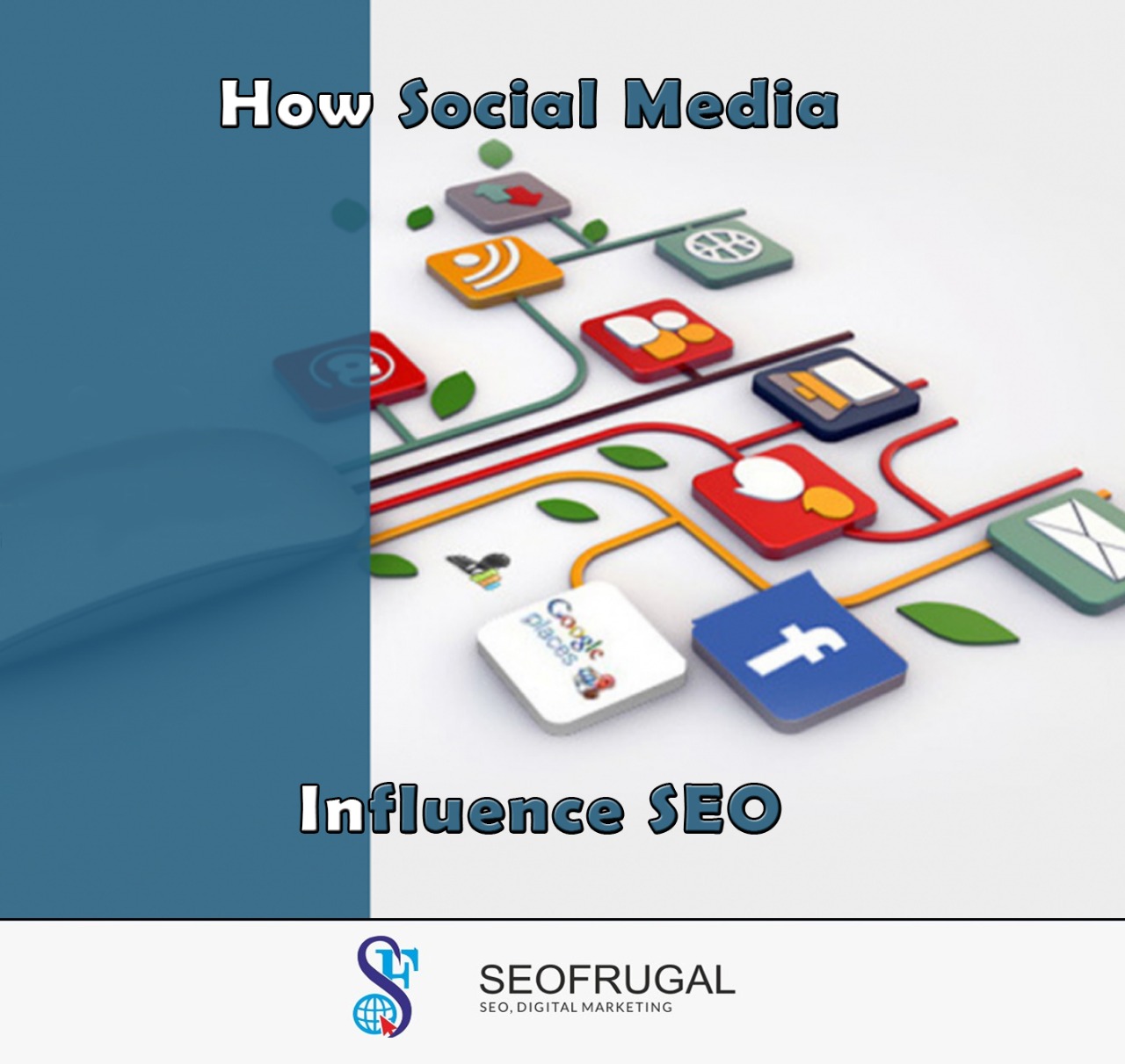 How Social Media Influence SEO
30 May 2020
In today's world, where everyone is using smartphones and laptops in very huge numbers and spends most of their time on it, the main reason behind using smartphones for such a long time is social media apps and other platforms. We all know that social media apps like Facebook, Twitter, Instagram, and YouTube, etc. have been popular worldwide in the last few years. Almost all people in the world are using these sites to connect with their relatives and friends but as these apps become popular, they also give us a platform to use it as the most effective and efficient marketing tool for our business. Many big companies are getting help with social media influence to grow their business at the digital platform and to be honest, it has become very common nowadays but it is a useful and worthy process. You don't need to wait for a long time to increase your Web traffic and popularity among others and it also costs you very little compared to other marketing tools. Therefore, in this article, we will share with you our thoughts on how social media influences SEO. So let's begin it but first clear the term social media influencing and what it means.
What is social media influences?
Social media influence is a marketing term that describes a person's ability to influence others on the same motive. It can be an effective marketing tool for companies to increase their brand awareness among others with the help of social media influencers. Now, a social media influencer is a person or can be a group of people that has a huge fan following on social media platforms like Facebook, Twitter, Instagram, and YouTube. There are a lot of social media influencers available on each of these platforms and some of them are working with major companies to promote their brands by using their fan following. Trust me social media influencers can be very effective and they can be very useful for increasing your site ranking among others.
How social media influences SEO
Social media has a wide impact on your SEO and can increase your site ranking easily and quickly without paying a huge cost. Social media is used by all types of people and that's why it helps companies to cover every type of audience to promote their product or services. If we talk about how much social media can influence your site, it can be huge. The latest example of this is how TikTok rating goes down on play store within 2 to 3 days and the major role in this matter played by social media influencers of Instagram that influence their audience to down the rating of TikTok, so if you use social media properly it can be very useful but if not it can also be opposite to it. In other words, social media and SEO are Co related to each other. Here, below we have listed some tactics that will help you to understand it more better and how to use social properly for your SEO:
1. Create interesting content
Yes, content is the most important factor to influence your SEO by social media because if your content is not interesting and engaging then, why would somebody want to link to it. So your site should contain interesting and relevant content to engage people.
2. Don't build links on it
Building links on social media accounts is a violation of their apps. Facebook and twitter are authoritative apps and do not allow you to build links on personal accounts. Also, links built by personal accounts are "no-followed" which means they are against SEO reputation.
3. Right social media following
Your social media following should be right in order to achieve a higher ranking amount than the search engines. Having a huge fan following will not be useful if they are not worthy therefore, try to build a genuine and qualitative fan following.
Whom to choose for SEO services...
If you are planning to hire any social media marketing company for your company then, Seofrugal Web Services is the best social media marketing company in Indore, India. For more information contact us on our website.
Subscribe to Our newsletter for free Update every week