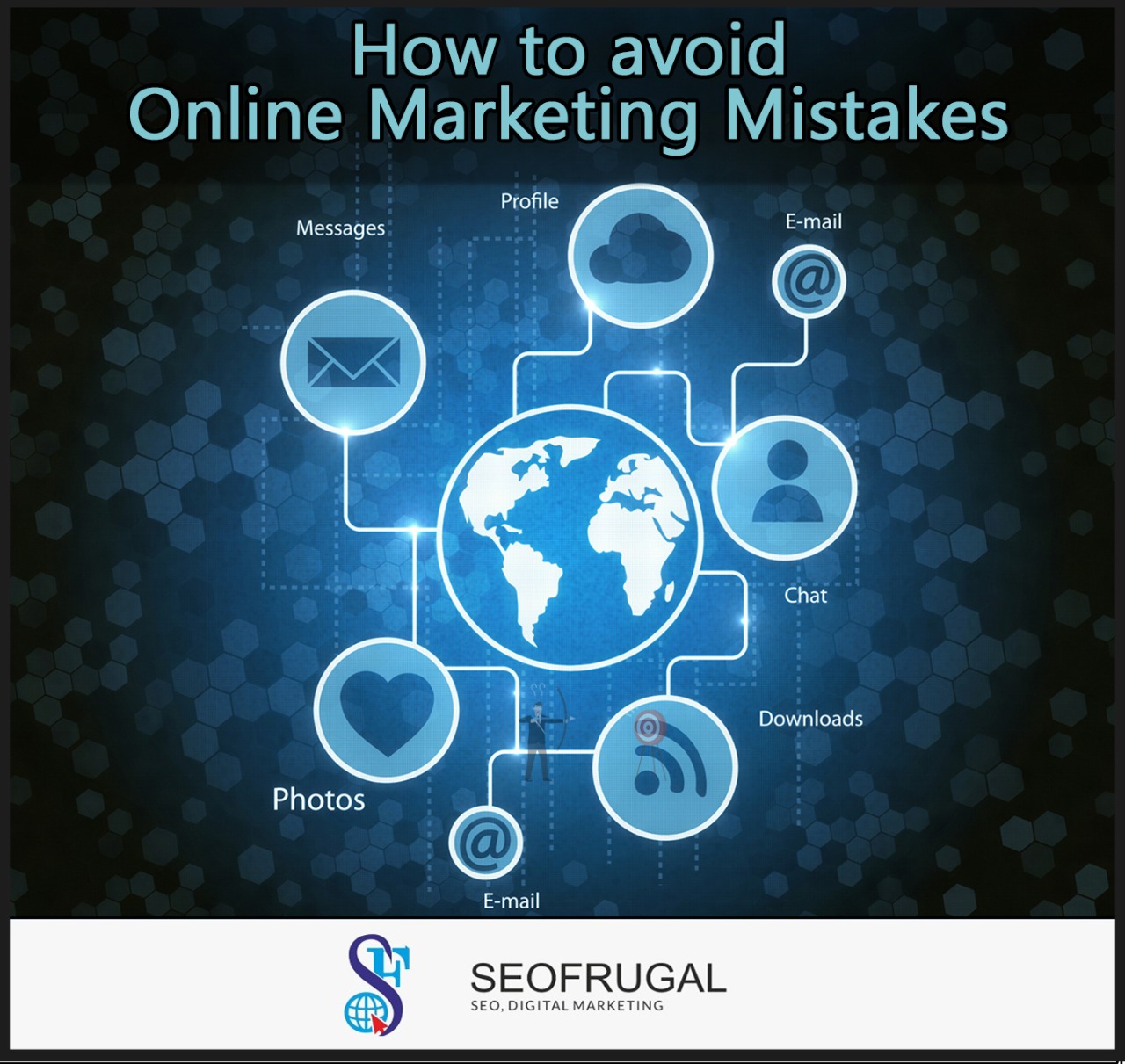 How to avoid Online Marketing mistakes
05 Jun 2020
Online marketing is becoming a very common phrase in today's world, technology is upgrading to its most effective version and every business person wants to globalize their business at the digital platform. There are a number of online marketing strategies available on the internet and most of us followed them in order to achieve higher success in the competitive market. Online marketing is a huge process and it involves many things such as paid, owned media, and campaigns for promoting the business line to promote companies' products and services but one of the main obstacles in the way to achieve higher success at the digital platform is one's marketing strategies because it requires both creativity and innovation.
Nowadays, both consumers and businesses are getting digital and each company wants to reach as many customers as possible but it is not as simple as it looks. Every company has only one motive to occupy the most market to earn maximum profit but here is a problem in order to become the most successful company most of them forget to avoid some online marketing mistakes because of that they had to lose both market goodwill as well as profit. In this article, we will share some information about how to avoid online marketing mistakes while making marketing strategies for your business.
Top online marketing mistakes-
Honestly, there are lots of online mistakes which many companies make during the process of digital marketing but here, below we have listed some of the most basic and important mistakes that companies make.
doing marketing to everyone
This is the most common mistake made by a number of companies in order to achieve higher traffic to the Web site. Most of the time when companies receive higher traffic to their website, they start to do anything and unwanted things but it is not important to get higher traffic. What is important is to get the right and genuine traffic to the website. You need the right traffic that can easily be converted into a customer. So be sure to focus on your marketing efforts that should value customers.
Improper management of money
Money can be the most essential and great tool in online marketing but only when it is used properly and according to the plans for the company 's future goals. Many companies invest a huge amount of money on unwanted schemes and useless stuff which just returns them as a waste of money. So it is important to spend wisely while making the marketing strategies for your company.
Not understanding the return on marketing
Not understanding the return on marketing results is the worst sign of bad marketing strategies. Without knowing what happens after the action is one of the main reasons behind the failure of any online marketing of a company. Implementing marketing strategies without knowing the results is just a complete waste of money as well as time. It shows you that you are not controlling the company's finances well. Also, many companies implement marketing strategies by measuring incorrect results or return. Therefore, it is very important to understand the return of marketing Wisely to achieve success.
So these are the top and most basic forms of online marketing mistakes that many companies make. We hope that this article will help you to avoid these online mistakes.
Whom to choose for SEO services ...
If you are still confused about choosing your SEO service provider then, stop thinking about it anymore because Seofrugal Web Services is the top leading digital marketing company in India. For more information contact us on our website.
Subscribe to Our newsletter for free Update every week