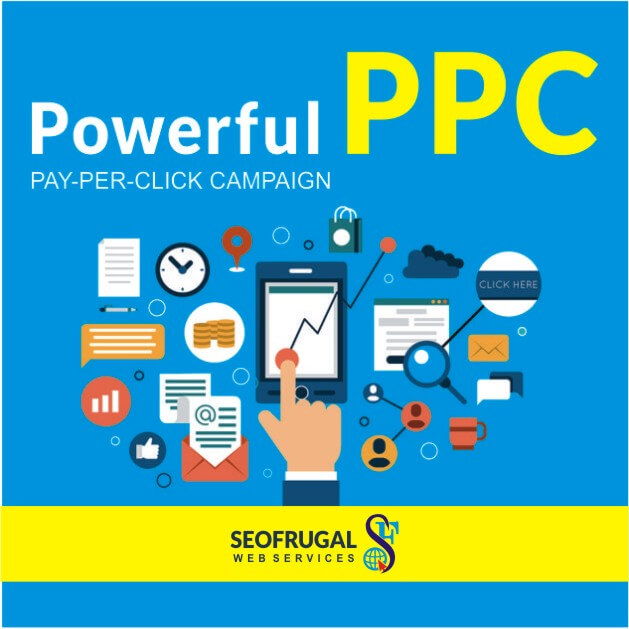 Importance of PPC for Today's Business.
21 Jan 2020
What is Pay Per Click Services (PPC)?
Display advertising is yet another way to monetize your business. However, an incorrect and poorly planned ad campaign may lead to revenue disasters. This is why companies opt for PPC- Pay Per Click services to get revenue through display ads.
What is PPC(Pay-Per-Click) Advertising and How does it work?
Any Advertisements and Promotional Ads that appear on search results on Google or other search engines must have been noticed by you, they are actually pay-per-click advertising. Wondering if those ads might help improve your business? We have the high down on all things of PPC.
How Can use PPC(Pay-Per-Click) Help You Grow Your Business?
PPC advertising is an effective way to grow a brand on the web. When a small business desires growth, Pay-Per-Click offers web presence, leads, and more traffic. So, what exactly is PPC advertising
Grow Your Business with Google Ads.
Maybe you sell any product or provide services, whatever your business is, you want click-throughs, eyeballs, conversions, new customers and clients. If you spend your marketing Rupees and dollars (any currencies) on Pay-Per-Click Ads and do it the right way, You can:
Connect with potential customers

Create brand awareness

Generate sales

Get views on YouTube

Target the right demographics

Find the right audience

Track ad performance
Even if you run a niche(professional) business, people are looking for you. They may not know they want you, but they're on the hunt, and your carefully constructed PPC(Pay-Per-Click) Ads can help them find you.
Measure the performance of your advertising efforts.
If you have a newspaper ad, a billboard, or a TV or radio commercial, your audience might see you – how can you know for sure? Maybe they'll take the time to write down your phone number or website?
Or do you want to capture someone at the moment so they can sign up, pick up the phone, make a purchase?
PPC(Pay-Per-Click) Ads can measure everything, so you know what's working and what's not:
What someone was searching for when they found your PPC ad.

The time of day that person found you.

Whether that person clicked through to your site.

If the person quickly(time) left your ad's landing page.

If your phone number is been dialed.

Which keywords and ads triggered the conversion.

Their click became a shopping cart conversion.

Pay-Per-Click Ads can bring you new business leads.
PPC Advertising Explained
When a business wants to expand, they can invest in a Pay-Per-Click advertising campaign. They can hire a paid search agency or work themselves to create ads and pay a fee each time one of their ads is clicked on. Search engines or social media platforms host the ads with the intent to draw in traffic to the business's website. Relevant keywords and knowledge of a target market are crucial in a good PPC advertising and marketing campaign.
What are the Benefits?
A PPC (Pay-Per-Click) advertising(promotional) campaign can increase a customer's lifetime value, bring in higher profit margins and is a great way to introduce a niche product to a community. If a business has a product or service that is hard to find locally, PPC advertising is great because people are probably searching for this service or product every day.
Search Engine Advertising and Marketing
Search engine advertising and marketing is best for demand fulfilments. The most popular search engines for PPC are Bing, Yahoo, Google, and Yelp. Google AdWords is the top choice for many but is more expensive than the rest.
At Seofrugal Web Services, we ensure to boom your business by utilizing all the advertising channels effectively. This will, in turn, deliver the best returns on Ads spent.
Our PPC services include:
A display advertising strategy that allows a business to reach potential customers

A social media advertising strategy that assures higher user engagement

Search advertising, one of the key PPC strategies with multiple names such as Paid Search, PPC or SEM

Remarketing strategy, which allows ads to be displayed for previous website visitors

Mobile advertising strategy to reach maximum smartphone users
If you are aiming at increased organic web traffic through PPC, speak to our experts and get the best-customized quote.
People are searching for what you're selling.
Subscribe to Our newsletter for free Update every week