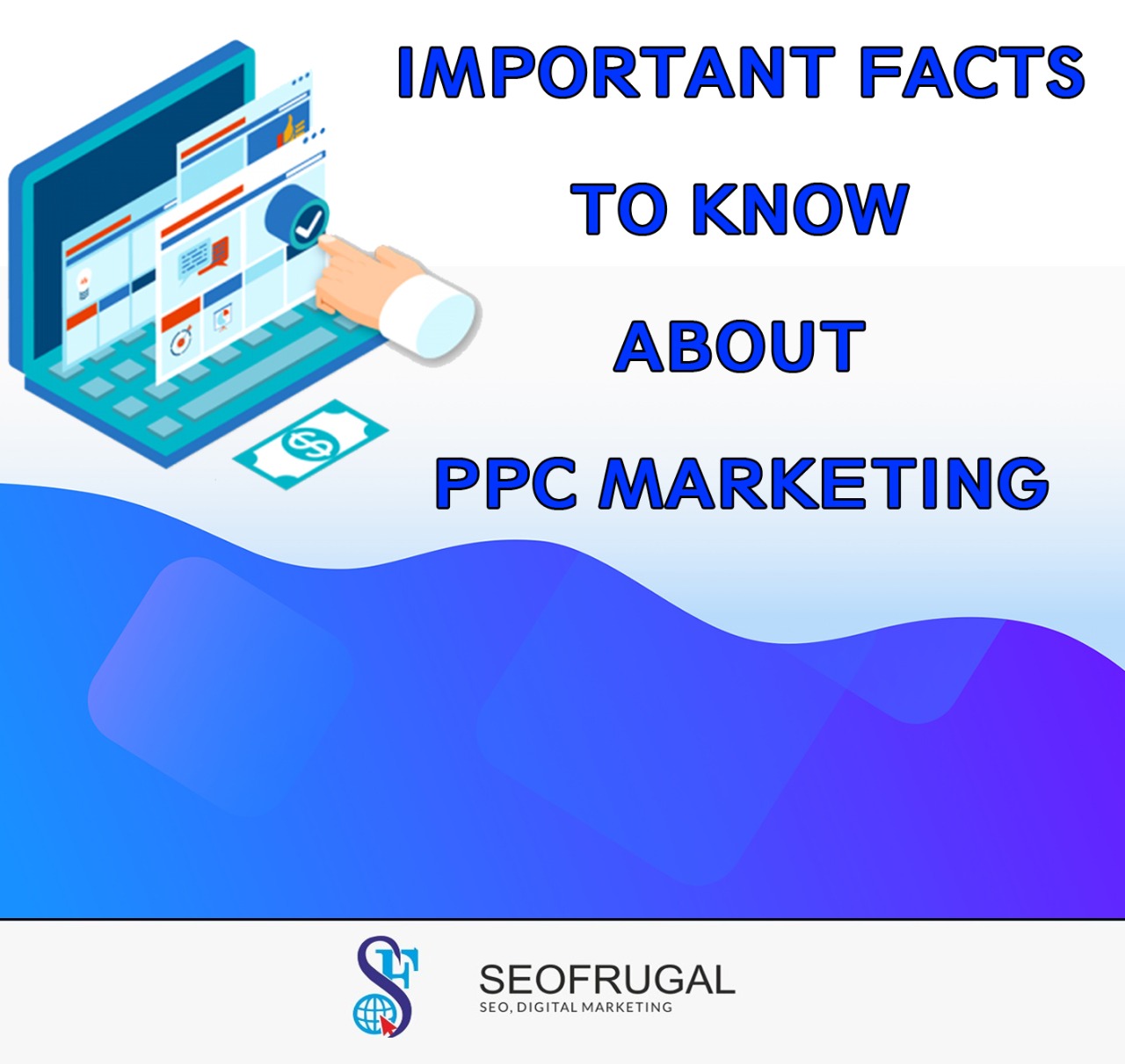 IMPORTANT FACTS TO KNOW ABOUT PPC MARKETING
10 Jul 2020
When we talked about modern marketing there are so many options available through which you can do the best marketing for your product and services. Today promoting a brand or product is not a difficult task as there is a wide range of platforms available to promote your product or brand. Honestly, the ways of promoting your business, brand, or services have changed a lot. There are better and cheaper options available by which one is easily able to promote its product or business. It is not that time anymore where you have to pay a lot to promote your business or have to hire a brand ambassador as a part of your promotion campaign. You can make yourself a brand ambassador and your business a brand itself. In this article, we are going to talk about one of the most convenient forms of modern marketing, PPC marketing, and give you some important information about it and what you should know before choosing PPC as your marketing tool. So, let's start with first understanding the definition of PPC.
What is PPC marketing?
PPC stands for pay per click is an advertising method to reach customers on a number of digital platforms through paid ads. With the help of PPC, marketers can show their ads to people searching for terms related to the same product. There are different platforms available where anyone can set up their PPC campaigns like on google, twitter, Facebook, Instagram, YouTube, and many more. These PPC campaigns can broadcast users according to demographic characteristics such as age or gender. They can also target users based on particular locations or interests. Google ads and Facebook ads are the most popular platform for PPC marketing.
PPC campaigns types-
There are different types of pay per click campaigns through which a marketer can promote its brand or product. Here, below we have listed some of them and a little bit information too:
Search network
A search network is the most common targeting option. It mainly consists of google.com and googles search partners like amazon.com, YouTube, and many more. The search network is primarily based on keywords, in which searchers type a particular keyword, and in response to that ads are shown respectively.
Display network
The display network consists of millions of sites which agree to show Google text, image, and video ads. These ads are shown inside the site's content that doesn't use traditional keyword-based targeting, but rather audiences and demographics. For example, if a user may visit a blog that speaks to the history of coffee. Also, if the user isn't planning in a buying condition, the content is relevant to coffee. Therefore, users will show the ads and rather they click it or not click the ad, but are ultimately aware of the brand.
Search Network with Display Opt-In
A search network with display opt-in is a targeting option which is a combination of both networks. In the new Google Ads experience, this replaced Search Network with Display Select. Now can create a regular Search Network campaign and opt-in to the Display Network. The important point is that Google determines when and where ads may perform best, which means taking control away from the advertiser. The preferred option is to break out campaigns by the network, but Search with Display Opt-In is worth testing.
Looking for someone to do the marketing of your business
If you are the one who is looking for someone to promote your business, then we are here to guide you for your digital journey. Seofrugal Web Services is the best PPC marketing company in Indore, India with the only motive to serve you the best. For more information contact us on our website.
Subscribe to Our newsletter for free Update every week