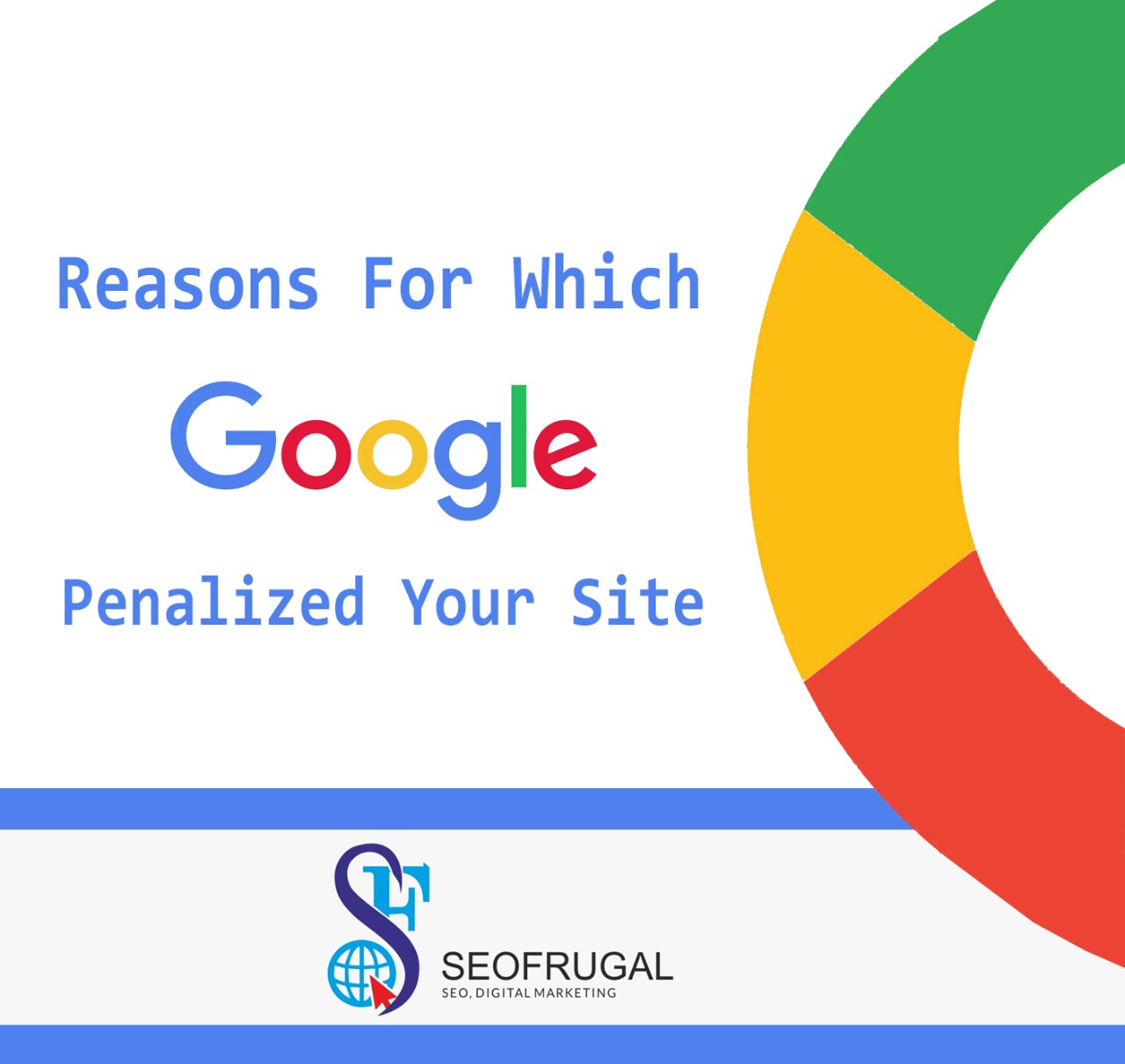 Reasons for which Google penalized your site
11 Apr 2020
With the change in time, the marketing methods and ways have also changed. More and more businesses are emerging at the digital platform and want to promote their business at a bigger level. SEO is the main reason behind it and it seems that every kind of business whether it is small or big, they all want to make their online presence. Google is continuously trying to deliver unique and finest content or information to its users or should I say google wants to deliver the best out of it. Due to recent upgrades in Google algorithms for giving more relevant answers for their queries and to provide the best possible experience many websites are penalized by google. Google penalties are not new but due to upgradation in algorithms, minor mistakes can cost you huge penalties. The basic reason for google penalties are mostly for not following its rules and guidelines but there are some more reasons which cost you huge penalties by Google. In this post, we will discuss the root cause of google penalties and how to avoid them but first understand what google penalties actually means.
What is a Google penalty?
Google has changed its algorithms from December 2000 and started a mission to deliver more relevant and quality content to its users. Google has continuously refining poor content or penalizing sites that are breaking its policy and norms. The recent updates of panda and penguin is actually penalizing many sites and throwing them out of the search box. These updates of algorithms will continue to be set, also more and more sites will be penalized every day.
Why is your site penalized by google?
Google will continue to refine poor quality content and also penalize those sites which are not following its rules and guidelines. So, below we have listed some reasons due to which google penalized your site.
Identical content-
This one is the most common and obvious reason for getting a penalty from google. Your website is all about your content, if you are copying your content from somewhere else and pasting at your site then definitely google will charge a penalty against you. Google only appreciates unique and useful content, so don't copy other's content that will not increase your ranking but definitely demotes your site.
Purchasing links-
To be honest this is one of the root causes of the google penalty. Many people purchase or attempt to buy links for PageRank. If you buy bad links which most people usually do then be ready to be caught and paying huge penalties. For those who don't know what bad links are, it is a type of links that are not so trusted and after the update of the Penguin algorithm, google is essentially identifying bad links and removing those sites from the search box.
Spam reports-
Google has officially published a google online form for spam reporting. If your site is reporting continuously and controversially then google will charge and penalize your site against potential sources of spam.
Hidden links-
It is important to know that all your links should be visible and meaningful to the users. If you hide any links or it seems suspicious then google will penalize your site and of course never make any link with the same color as the background. Even if you don't consider it as a crime but google will. So, keep all links visible on your site.
Scuffed content-
Many times, business owners pull content from other sites in order to increase their content on the website or to increase their website page number. It seems innocent but google will detect the origin of the content and you will be penalized for no reason. So always use original and unique content at your website to boost your search ranking.
For more interesting facts and news keep updated with our blogs and articles on digital marketing and other social media platforms and if you are looking for a company that does SEO then, Seofrugal web services is the best SEO company to be trusted. We have a team of highly skillful peoples and experts that will help you in making your business digital. For more information contact us on our website.
Subscribe to Our newsletter for free Update every week