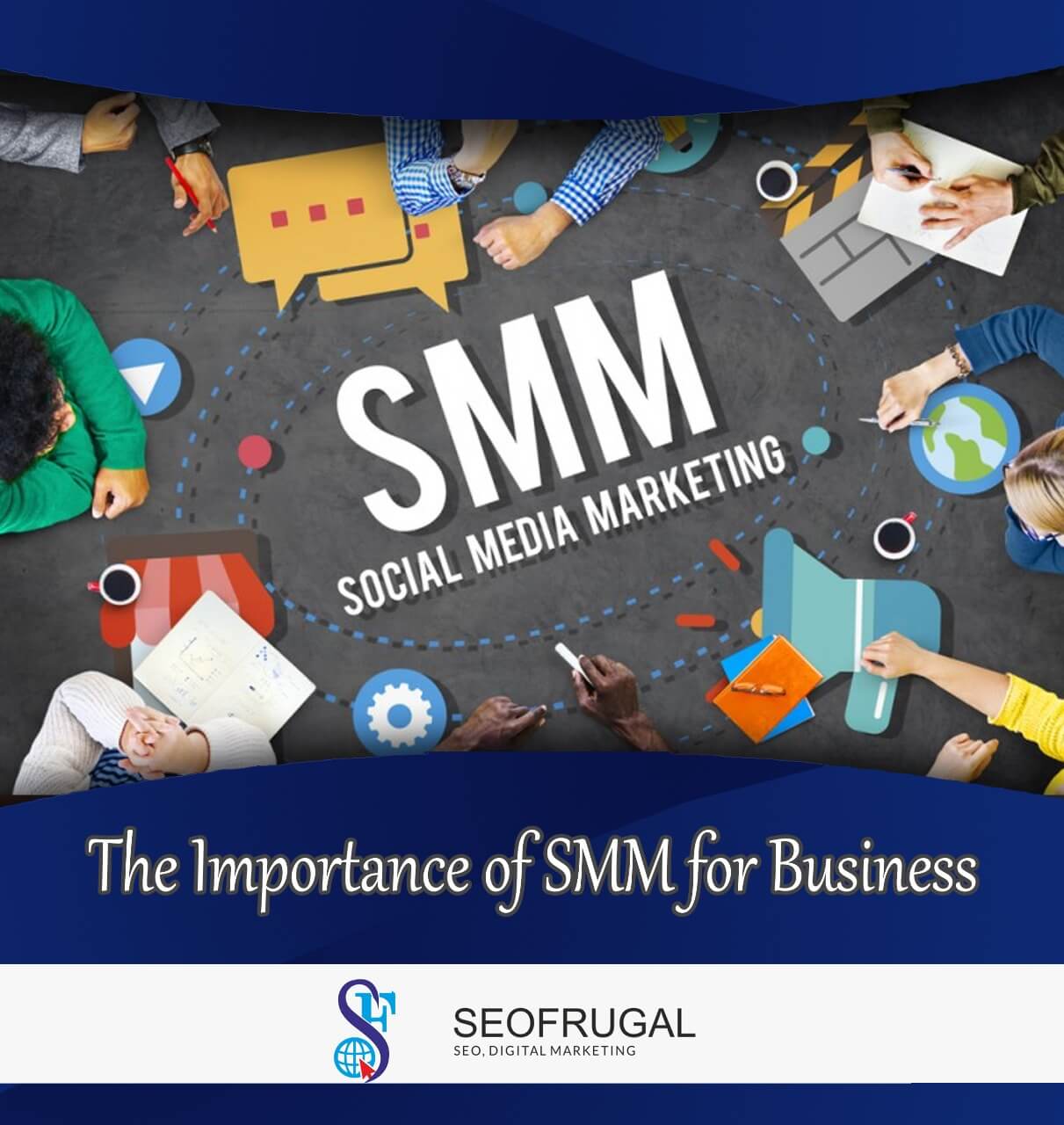 The importance of SMM for business
21 Apr 2020
When we talk about promoting our business there are a wide range of options that come into our mind. Some of them are traditional or old-style marketing schemes. But if you look out in modern time you will see that business marketing has completely changed in the last few years. The main reason for changing the marketing style is technology. People are upgrading their lifestyle so fast. From the morning routine to the end of the day, they are just using more and more advanced technical tools. What I am saying here, is that you cannot expand or earn more revenue by just using the old style or traditional way of marketing for your business. Social media, the word by which we all are very well known. Social media is a platform that keeps you updated with the modern world and what is trending right now in the entire world. Almost 90% of the world population is using different types of social media websites and apps. In fact, 50% of them are the youth or the new generation. Social media connects you with the whole world and there are lots of features available like chatting, grouping, making memes, etc. These all are ordinary or routine uses of social media but nowadays social media is more used for promoting business rather than for just chatting or making memes. In this article, we will discuss the meaning and importance of SMM for business.
What is SMM?
Social media marketing or SMM is the modern form of business marketing. SMM is a form of internet marketing that involves sharing and creating engaging content on different social media platforms to achieve your business goals or to expand your brand awareness. Social media marketing includes different types of activities like posting text, images, audio, video, etc on the internet or on your social media accounts.
Importance of social media marketing-
In recent years social media has dynamically changed the way of business marketing. There are lots of benefits of social media marketing and also, SMM has become important for businesses expanding and brand awareness. Here are some facts are written down that prove the importance of SMM.
Brand awareness
One of the main reasons for investing in social media marketing is that it gives your brand an unexceptional awareness because social media is used all over the world so there are billions of people who can actually see your products and services and reply to you vice versa.
Affordable and cheaper
If you compare traditional marketing with social media marketing, you will notice a great difference between both pricing. Investing in SMM will cost you less than investing in traditional marketing. If your business has established recently and you want to expand it all over digital platforms, then SMM is your true partner. At Seofrugal web services, the top leading SMM company in Indore, India, offers you exciting and affordable SMM deals.
Increase sale
A sale is the main reason for investing in any kind of marketing schemes but what if you are investing in different schemes but still don't get the expected results. This is obvious and happens many times with numbers of business owners. Sales all depend on customer's behavior and therefore SMM helps you in that case. Almost all types of people are on social media platforms. So, you will get genuine and honest reviews related to your products and services that will help you in increasing your sales.
As a conclusion, social media marketing is the best way to expand as well as to increase your sales and brand awareness. Also, the modern time is all about technology and you should use it as your most powerful marketing weapon in the competitive market. Here, at Seofrugal web services we will deliver our best to promote your business at the digital platform.
If you are interested in our services and want to promote your business at a worldwide level. Seofrugal web services the best SMM marketing company in Indore will be your first choice. For more queries related to our service, you can contact us on our website.
Subscribe to Our newsletter for free Update every week