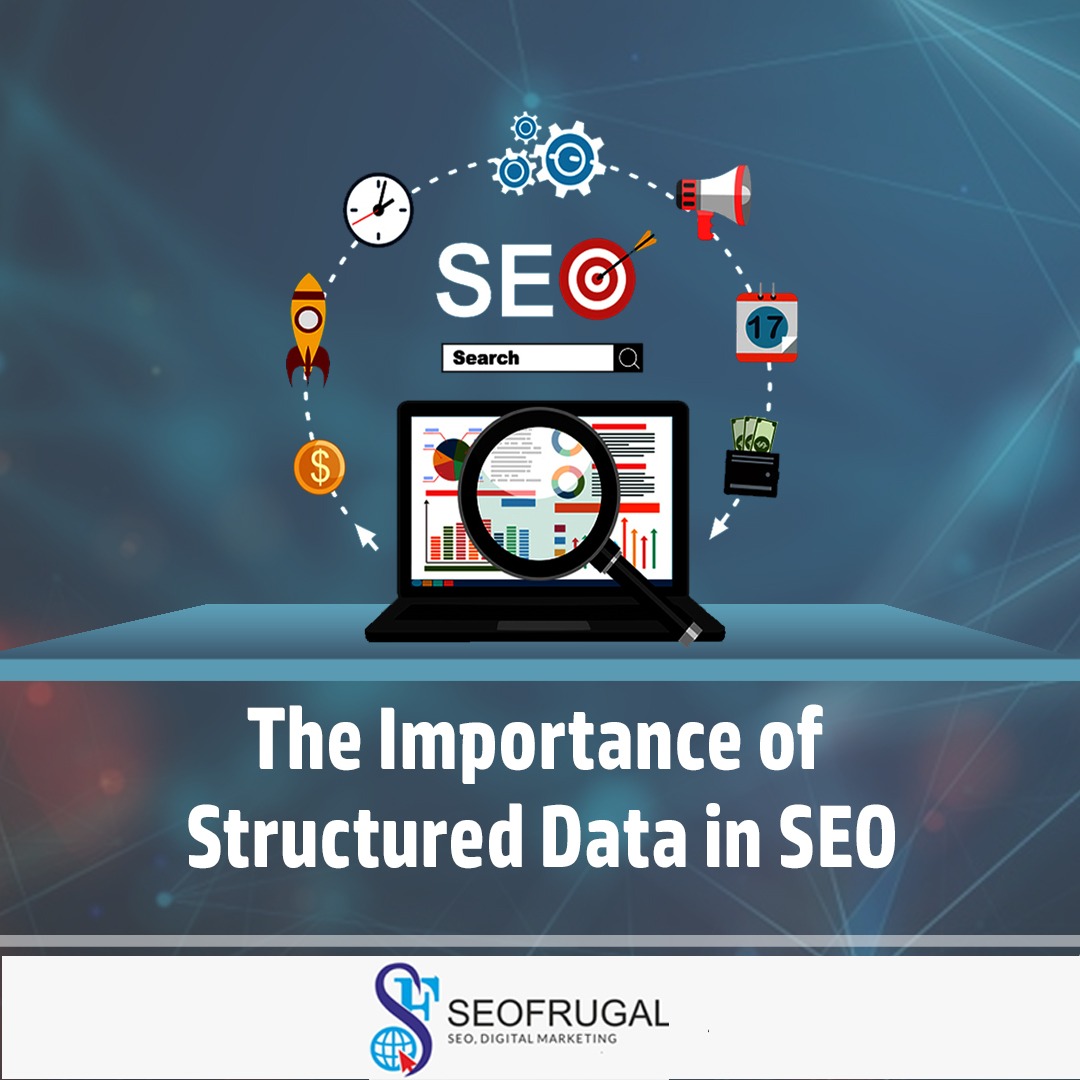 The importance of structured data in SEO
09 May 2020

Suppose you have done everything to make a great SEO of your company but suddenly you realize that there is something else left. What it could be. The SEO of your company depends on each small information that you provide or that you want to upload on your webpage. Great content is the key behind the success of every SEO and maybe your content is great but still, your ranking is not boosting up in the search box. You have built strong links that are working properly but still not get the expected results, why you asked yourself. The answer is Google responds to 63000 searches every second that is approximately 3 million per minute and 5 billion a day. So, how can you be sure that your website will rank well. In recent years the working style of google has completely changed. A few years ago, the more the content your website holds the more your rank will boost but now with brief content, you also need Structured data. Structured data is the main reason behind the failure of many SEO's. In this blog, we will cover what is Structured data and how important it is in SEO.
What does Structured data mean?
Structured data is information that you include on your website that provides search engines with more details about what your page is about. In order for search engines to properly understand what information your page is holding; it needs to be well structured or in such a manner as machine-readable data. The better the search engine understands your page the more your rank will boost. Also, structured data allows your users to see the value of your website and you can list all your important details like organization name, address, email, contact, etc. in order to improve the structure of the overall content. For more benefits add complex data such as articles and blogs which peoples can download.
Importance of Structured data in SEO-
The impact of structured data on your SEO will be unexceptional and it plays a vital role when you are trying to build a great online presence. Here, some top reasons for using structured data.
It will help you in rank boosting
It is not compulsory that using structured data will increase your ranking but structured data involves a proper way of understanding the overall content of your website that will help google to understand your content more easily which can impact your overall web ranking and make your page more relevant for search queries.
It increases your CTR
The main reason for investing in SEO is to get more visits or more web traffic on your website. Therefore, CTR matters more than your rank. Structured data helps you in improving your rank by more clicks. In fact, structured can improve your CTR up to 30% and gives more visual appeal in SERP.
It increases your visibility
Structured data improves your overall ranking as well as your CTR that all means to one thing which is your visibility in the search box. Structured data increase your visibility among others that can help you in getting more web traffic to your website.
How to use structured data in SEO
When you start doing SEO for your company. The first thing you realize is that most of people are not using it and this is what can make a difference. SEO is very competitive and I have already mentioned that there are billions of searches made on Google every day. So, using structured data will allow you to be on the top among others. Add more schema and use an open graph to make your data better and structured. Here, at Seofrugal Web Services, the best Structured data company in Indore, provides you better and well-organized data to your website that makes you different from others.
For more interesting information about digital marketing and SEO. keep updated with our blogs and article and if you are interested in our services and wants to be on the top at the search engine contact us on our website.
​
Subscribe to Our newsletter for free Update every week