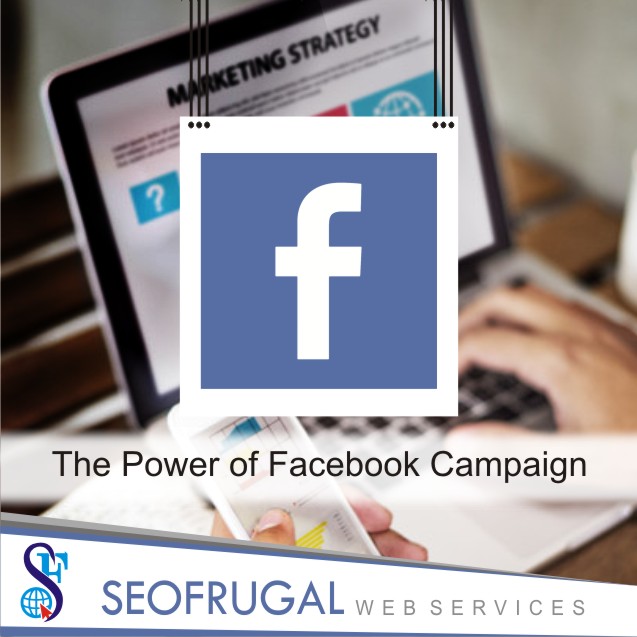 The power of Facebook campaign
19 Mar 2020
"FACEBOOK" the modern publicity tool
The time has changed so fast. A decade ago business was growing by mouth publicity and public relations with the customers. But in the modern era of competition where the number of businesses settled with the same product in the hand, it is very difficult to increase your business only by making public relations and mouth publicity. Technology has completely changed the way of thinking of the customers. Social media has become an important tool for modern business publicity. Instead of wasting time explaining the product to the customers, you can make a short video or audio about your product and services and send it to thousands of people from different places at the same time with the help of the Facebook campaign.
What is the Facebook campaign?
Facebook was started with the dream to connects every people of the world with each other. Now, Facebook not only connects peoples but also help to fulfill the demands of the consumers. Facebook gives a platform to advertise your product in front of billion people at the same time. Therefore, Facebook has become the most effective and affordable tool for digital marketing. The Facebook campaign contains one or more sets of ads on your official page. Facebook ads allow you to reach a specific audience and delivers you relevant or genuine clients.
How the Facebook campaign works.
Facebook provides you varieties of ads, where you can pick different types of ads that suit your business. Here, below how the Facebook campaign works
Awareness-
Facebook ads are mostly used to give knowledge about your product/services to your customers. The main motive of these ads is to aware and engage more and more peoples with your product/services. The benefits of these ads can be seen clearly as it increases your brand awareness and delivers you an interested audience.
Consideration-
It is one of the important stages of Facebook ads, also known as lead generation ads. It creates numerous traffic on your website and delivers you important and relevant information about peoples who reach your websites. If you have an app of your business than it is more beneficial for your product/services. It can help you in increasing your app installation.
Conversion-
Facebook helps you to get genuine customers who are actually interested in your products. With the help of the Facebook campaign, you can track your sales and help you to give the correct reviews about your products/services. It can also increase your store visits by offering relevant offers to nearby customers.
Importance of Facebook Ads
Facebook Ads are cheaper-
Facebook ads are actually cheaper than other marketing tools. In fact, they are practically free. Facebook ads are quite reasonable and best for small businesses to promotes themselves on a digital platform. At SeoFrugal we always try to make relevant and reasonable Facebook ads for our clients.
Billions of people are on Facebook-
We all know that almost every person in the world is now on social media and most of them are on Facebook. So, if you post ads on your Facebook page, it will target thousands of peoples every single minute. The fact is that every year 22 billion ads click is done on Facebook worldwide.
Facebook Ads are fast and profitable-
The reaching capacity of Facebook ads is exceptional and limitless. It generates continuous traffic on your website that increases your sales as well as your business revenue.
If you are interested and want to promote your business on the digital platform. Seofrugal web services, the top leading SMM company in Indore, India is the best choice among all other companies. If you have more quires regarding to our services. You can contact us on our website.
Subscribe to Our newsletter for free Update every week